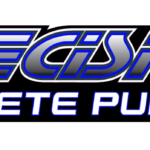 Website Precision Concrete Pumping, Inc.
Precision Concrete Pumping, Inc., a leader in the concrete pumping industry is seeking a reliable individual for a full-time position as a Mechanic located at our shop in Flemington, NJ. 
Precision Concrete Pumping, Inc. is an all-union employer and compensation is based on the pay scale and benefits through the International Union of Operating Engineers. Benefits include competitive wages, health insurance, dental insurance, and a pension plan.  
Upon acceptance of offer, we will coordinate new hire paperwork and pre-employment substance abuse screening (Drug Free Employer).  
Job functions include but are not limited to: 
Perform a variety of tasks that will include having to lift heavy objects, stand for extended periods of time, stretch, walk, climb and bend under potentially adverse field conditions and be able to perform visual tasks such as back up spotting and hear and react to back up alarms, per safety protocol

 
Knowledge of fuel injection systems, diesel engines, electrical, hydraulic, suspension, transmission, and brakes

 

The candidate must be willing to work overtime, an occasional Saturday day-shift and be on call as required

 

Flexibility and ability to take and follow orders in an independent or group setting required

 

Attention to Safety Rules and Regulations is a must

 
Qualifications: 
Candidate should have experience or trade school degree in diesel, trucking, heavy equipment mechanics/technology

 

High school diploma or equivalent preferred

 

Must have own tools

 

Must pass a pre-hire drug screen (Drug Free Employer)

 

Valid driver's license

 
We are an Equal Employment Opportunity Employer and we provide equal employment opportunities to all qualified applicants without regard to race, sex, sexual orientation, gender identity or expression, national origin, color, age, religion, protected veteran or disability status, or genetic information or any other characteristic protected by law.