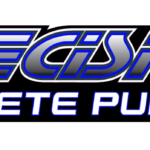 Website Precision Concrete Pumping, Inc.
Precision Concrete Pumping, Inc., a leader in the concrete pumping industry is looking for  Concrete Pump Operators to join our growing team. As a member of the Precision Concrete Pumping, Inc., you will become a valued member of a family-owned company that prioritizes safety and does a variety of work including, but not limited to, heavy highway and bridge construction, industrial and commercial building construction, as well as residential construction. You will gain vast construction experience and have the ability to work independently and be your own boss while pumping in the field.   
Precision Concrete Pumping, Inc. is an all-union employer and compensation is based on the pay scale and benefits through the International Union of Operating Engineers. Benefits include competitive wages, health insurance, dental insurance, and a pension plan.  
Essential functions of the position (with or without reasonable accommodation): 
Perform a variety of tasks that will include having to lift heavy objects, stand for extended periods of time, stretch, walk, climb and bend under potentially adverse field conditions and be able to perform visual tasks.

 
Job Responsibilities include but not limited to: 
Following safety rules, regulations and procedures is mandatory

 

Maintain a clean pump truck: wash machine regularly and properly. 

 

Follow FMCSA guidelines while driving on the road.

 

Perform pre-trip and post trip inspections of truck and pump unit, minor repairs, and notify shop mechanics when problems are discovered.

 

The candidate must be willing to work long hours when required, some weekends and possible night work

 
Be flexible and able to take and follow orders in an independent or group setting 

 
Qualifications:  
Experience in Construction preferred, but not required.

 

Experience working with concrete, or operating equipment preferred but not required.

 

Must pass a pre-hire drug screen (Drug Free Employer)

 
Valid Driver's License

 

Must have reliable and punctual attendance

 

Current OSHA 10 and OSHA 30 card holders preferred

 

CDL Class B Required for Boom Pumps– Will work with new employees to obtain if necessary. 

 

Ability to orally communicate with all workers and representatives on job site

 
We are an Equal Employment Opportunity Employer and we provide equal employment opportunities to all qualified applicants without regard to race, sex, sexual orientation, gender identity or expression, national origin, color, age, religion, protected veteran or disability status, or genetic information or any other characteristic protected by law.