Precision Concrete Line Pumps
Precision's fleet of line pumps has a wide variety of models of trailer-mounted line pumps, truck-mounted line pumps (called City Pumps), and stationary line pumps. Each line pumping application has its own unique requirements based on horizontal/vertical distance, output needs, and mix characteristics. Line pumping is not a "one size fits all" situation, so Precision has many different line pump models so that we are able to provide the optimal pump for each pour's specific needs. Precision owns a total of 25 line pumps from industry leading manufacturers Putzmeister and Schwing, so we are able to tackle anything from grouting applications and basement slabs to high-rise pumping applications. Precision stocks the following diameter sizes of pipe and hose: 5'', 4'', 3'', 2.5'', and 2'' inside diameter.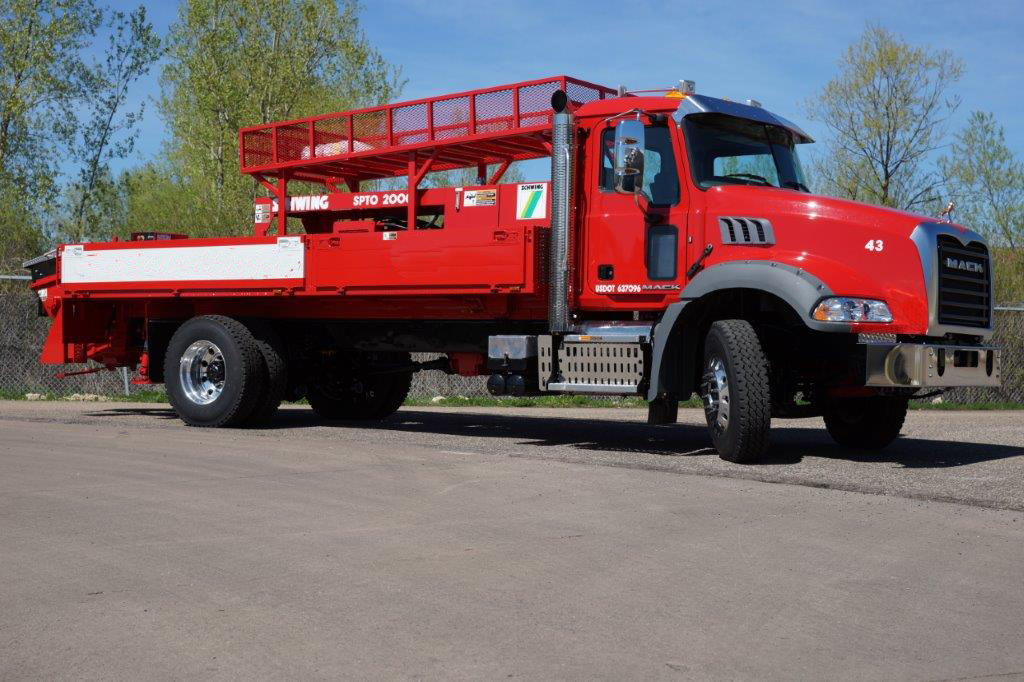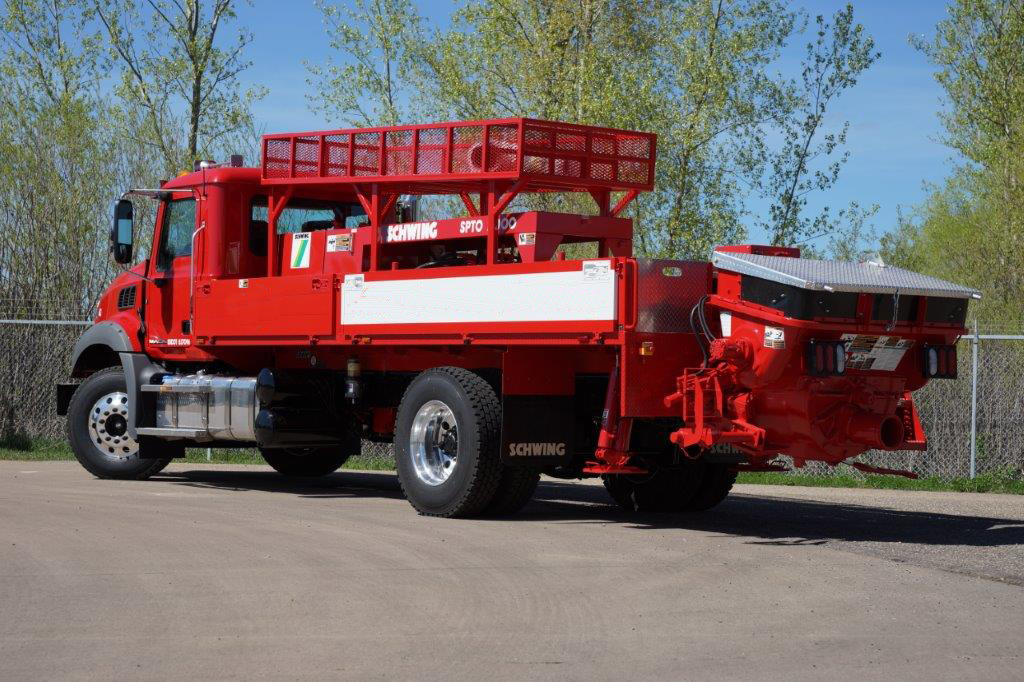 Line Pumps
Truck-Mounted (City Pumps)
Trailer-Mounted (Tow-Behind)
Stationary Trailer Pumps
What is a Concrete Line Pump?
A Concrete Line Pump is a concrete pumping unit that is mounted to a towable trailer or mounted directly to a truck that does not have a mechanical arm to place the concrete. The concrete flows through a series of steel pipes and reinforced rubber hoses (line) which is assembled on the job site connecting the outlet of the concrete line pump to where the location where concrete needs to be placed. The steel pipe and rubber hoses are transported with the machine to the job site and come in varying lengths and diameters.
Concrete Line Pump Applications
Space Restrictions – Line pumps are smaller than boom pumps and require a smaller footprint because they do not have large outriggers that extend. Trailer pumps can also be unhitched and maneuvered by equipment to get into tight places on job sites.
Overhead Restrictions – Line pumps do not need large amounts of overhead space to get set up, and, have low clearance heights so they can be brought inside buildings, through doorways, and under low bridges. Boom pumps cannot operate within 20-feet of power lines, so when power lines are present, line pumps are sometimes the only option.
Distance – Line pumps can pump concrete a greater distance than a boom pump, both horizontally and vertically. Stationary line pumps are used to pump concrete vertically to the upper levels in high rises, and long-distance horizontal pumping on bridge decks and other applications.